Welcome to one of the Diwali festivals & yoga retreat of Jaipur. Visit the beautiful Pink City colorful with light decoration..
Diwali, Deepavali, or Deepavali is a 4-5 day-long festival of lights for Hindus, Jains, Sikhs & some Buddhists every autumn. The dates may vary as per the Hindu Calendar. It is a popular festival of Hinduism, symbolic for "Victory Over Darkness, and Good Over Evil and Knowledge Over Ignorance."
Every state of India celebrates the festival differently, and the festival illuminates the entire nation to a surprising extent.
In Jaipur, the festival marks the beginning of the tourism season. It is also the biggest festival of Hindus in India and abroad. Diwali is also called Deepawali, which means the festival of lights. The city light up, especially the older parts, so the City people take a tour to see the grandeur. The shops use the lights to make a mark each innovatively.
The five days festival involves so much rituals and fun to-do things.
Day 1 is Dhanteras. Day 2 is Choti Diwali. Day 3 is Diwali. Day 4 is Govardhan Pooja, and the festivities end with Day 5 being Bhai dooj.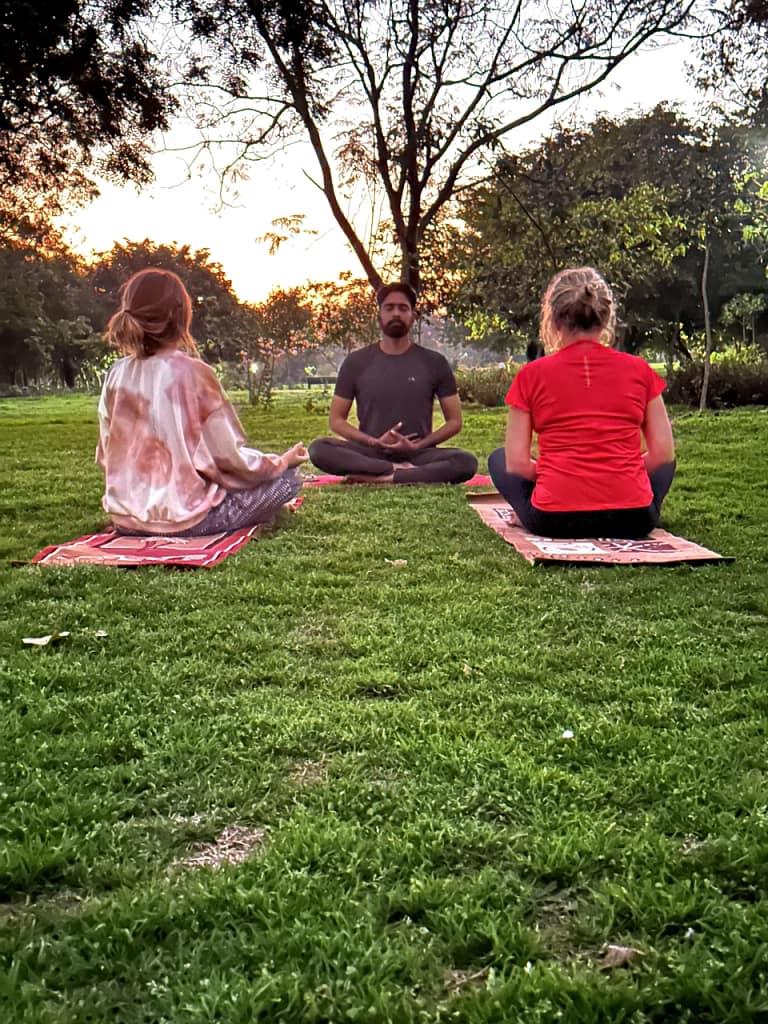 The Biggest Retreat of India
Yoga Retreat will be for seven days from 13-10-2020 to 20-10-2020
Location: Amber Jaipur
Company: Yoga Tours by India
Details About Retreat Organizer
Many worldwide companies provide yoga retreats in India. Still, none provide as many activities combined with a yoga retreat as we do for your stay in Jaipur.
Your yoga retreat will be organized by Yoga trainer Ankit, who has taught yoga in Jaipur since 2010.
Highly qualified, Ankit has attained his one-year certificate in yoga. He also one-year diploma in yoga, two-year master's degree in yoga, therapy degree in yoga. And, a certified yoga trainer by Yoga Alliance USA.
Meeting point Delhi airport & Jaipur Airport
Lunch: 3 include four lunch self-pay.
Dinner: 6 includes one self-pay.
Monument entrance (self-pay)
All activities include no extra costs included in your package.
Accommodation: includes breakfast every day.
Transportation: Complimentary from Delhi, arrival to / depart Delhi or Jaipur airports again.
Local English speaking tour guide for coordination of activities and to provide help with language and cultural understanding. 
Note:-Date will be the same, but activity time can change according to clients' Demands if everyone agrees.
If you have something to ask, feel free to get back in touch. I'm always happy to answer any questions.