The Pink city is a well-distinguished historical city known for its creativity, lively traditions, and artistry. As one of the holiest cities across the country, Jaipur is a prominent destination for its scenic charm. The city's rich environment stimulates the ultimate pleasure and rejoicing in your experience. You can discover majestic palaces, forts, temples embedded with beautiful crafts and grandeur of culture, and culture with an amalgam of contemporary lifestyle. Join our Yoga Teacher Training in Jaipur. 
Even after so much, what we have not missed is the art of a healthy lifestyle. And all of this is possible from the eternal inspiration of yoga. You can spot many people performing it during the golden hour. You can also follow the same by joining yoga classes in the city itself. Further, a morning yoga session is a perfect time never to miss if you are keen. And with the splendid sunrise and fresh breeze, it has an outlook to add many memories. If you take the evening sessions at the blue hour, they can be more magical with the orange clouds at the time of sunset.
However, many people are more interested in doing teacher training in reputed yoga schools. But that raises the question of whether all reputable schools are trustworthy enough or at the sad reality that they are hyped? There are many schools providing teacher training courses, but you need to beware. Not all the training schools deliver results with 100% as their chief goal is to make money. Despite the contradictions, the best part is that many yoga enthusiasts have been working to deliver only the best. One such dedicated yoga enthusiast is Ankit. He has trained himself in reputable yoga schools for around five years in Goa, Rishikesh, and Jaipur. As Ankit took a step forward, he became the founder. He started a yoga teacher training course in Jaipur with the vision to pass the ethnicity and ultimate learning of yogic science at his Yoga Teacher Training in Jaipur.
If you want to enroll in learning all of this, you can avail the 200 & 300 hours yoga training program in Jaipur from our registered training school. Our training courses have been ranked in the top 5 among all. Not just this, our services have also received recognition from tourism departments. We started this journey just for people interested in yoga and their positive response from Rishikesh and Jaipur's yoga training program. Also, our yoga tours would provide you with the best services in all the cities. We offer drop services at the most affordable prices and the best yoga sessions for an experience that stays for a lifetime.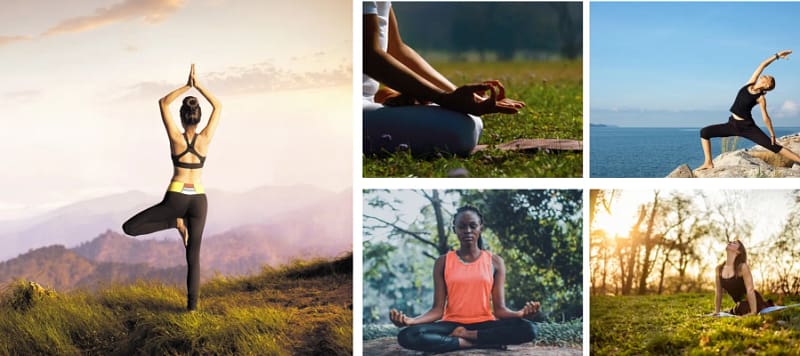 200 HRS YOGA TEACHER TRAINING COURSE IN JAIPUR – Dates and Fees
| | | | |
| --- | --- | --- | --- |
| Month | Period | Sharing Room Fees | Personal Room Fees |
| October 2019 | 3rd October – 27th October | 1000 Euro | 1200 Euro |
| November 2019 | 3rd November - 27th November | 1000 Euro | 1200 Euro |
| December 2019 | 3rd December - 27th December | 1000 Euro | 1200 Euro |
| January 2020 | 3rd January - 27th January | 1000 Euro | 1200 Euro |
| February 2020 | 3rd February - 27th February | 1000 Euro | 1200 Euro |
| March 2020 | 3rd March - 27th March | 1000 Euro | 1200 Euro |
| April 2020 | 3rd April - 27th April | 1000 Euro | 1200 Euro |
| May 2020 | 3rd May - 27th May | 1000 Euro | 1200 Euro |
| June 2020 | 3rd June - 27th June | 1000 Euro | 1200 Euro |
| July 2020 | 3rd July - 27th July | 1000 Euro | 1200 Euro |
| August 2020 | 3rd August - 27th August | 1000 Euro | 1200 Euro |
| September 2020 | 3rd September - 27th September | 1000 Euro | 1200 Euro |