Yoga tours by India provide a unique, life-changing experience with their excellent services. Golden triangle tours In India and Rishikesh are two different sides: we cover the same program to save your time with the best services. Book our best Yoga Retreats and Golden Triangle Tour. 
Previously it happened when a tourist asked about Rishikesh. After adding their benefits to the clients, all travel agencies contact their local travel agents, but no more confusion. We cover everything on the same platform, same tour guide, and drivers everywhere.
The first day of Yoga Retreats and Golden Triangle Tour includes pick up from Delhi's desired location. Break on the midway for lunch, and drop to Rishikesh in the evening check-in hotel overnight to stay there.
Day 2 (Optional yoga class IN Golden Triangle Tour)
Early morning yoga class near the riverside or hotel. Then breakfast tour starts from Neer waterfall one of popular waterfall photography. After that on the way to Thrill factory some adventure activities, their lunch and then its time.
Early morning yoga class breakfast then walking tours for exploring Rishikesh beautiful location like Laxman Jhula, and Ram Jhula beaches. After that its lunchtime, shopping in local Bazar, and evening time Parmarth Niketan for Ganga Aarti. Wrap up with bhajan and chanting after finish Aarti back to the hotel.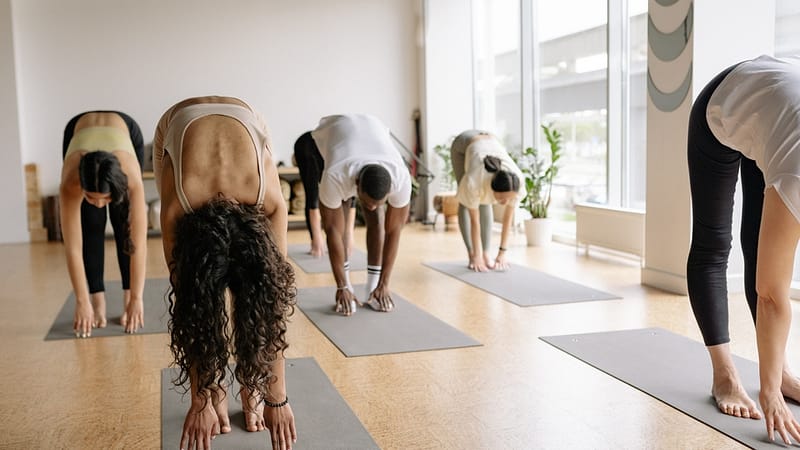 Day 4 (Optional yoga class)
Morning yoga class and breakfast and checkout from the hotel, then drive back to Delhi overnight to stay in Delhi.
Day 5 (Optional yoga class)
Delhi Sightseeing: Pick up from your desired location and enjoy a sightseeing tour visiting Red Fort, Jama Masjid (the 02nd biggest mosque in India), Humayun's Tomb, Qutub Minar, and Chandni Chowk market.
Also, visit the spice market- Khari Baoli. Also, visit the memorial of Mahatma Gandhi- Raj Ghat. Drive pass through India Gate, President's Palace, and Parliament house.
Drive to Agra. Check-in at the hotel. Stay overnight at Agra.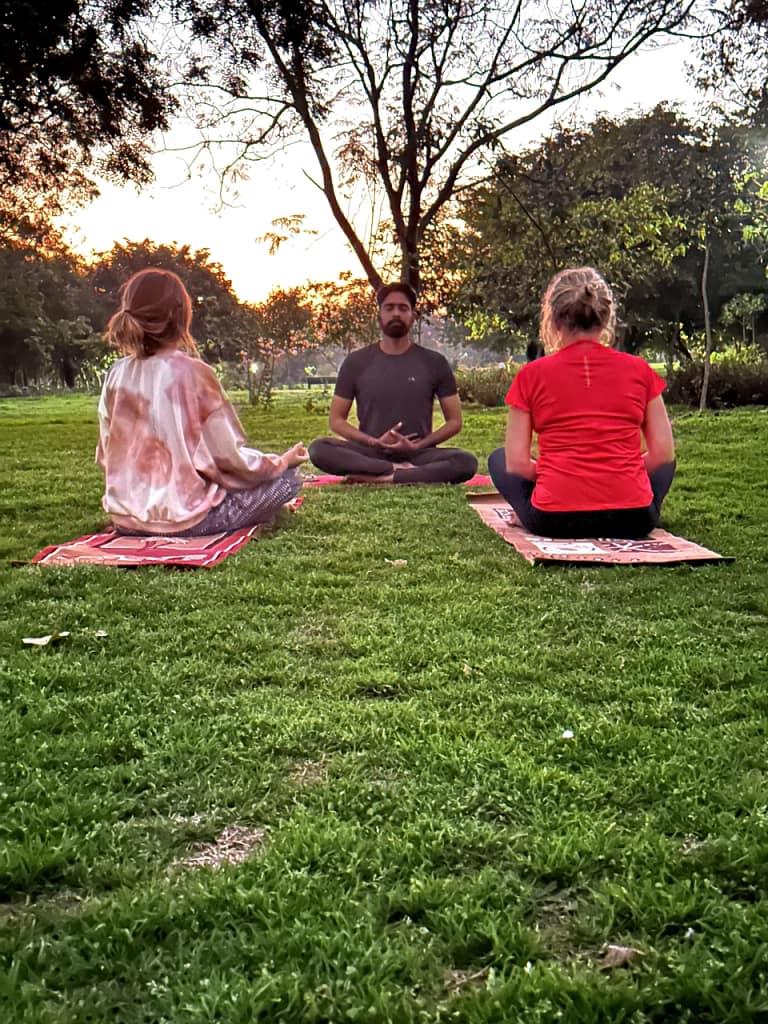 Day 6 (Optional Yoga Class)
This historical city and symbol of love called Agra stand 200 km south of New Delhi, located near the river Yamuna. It was a powerful Mughal capital and the most beautiful city of northern India over three centuries ago. The incredible Taj Mahal, the fabulous Agra Fort, and the sprawling Sikandra – a whole city in itself.
Agra – Jaipur: Sunrise tour of Taj Mahal. Return to the hotel for breakfast. Visit Agra Fort and then drive to Jaipur, visiting the abandoned citadel of Akbar – Fatehpur Sikri and Abhaneri Step wells.
Check-in at the hotel. Explore the colorful bazaars of Jaipur by the evening. Stay overnight at Jaipur.
Day 7 (Optional yoga class)
The Pink City is a well-known city with historical landmarks. It realizes the love, beauty, and handwork of creative artists and living traditions. Discover palaces and forts, beautiful temples and crafts, and pageantry here.
Jaipur (Optional yoga class)
Jaipur: After breakfast, take a guided tour of the Amber Fort, City Palace, Jantar Mantar, and Hawa Mahal . And shopping Rest of the time is proposed at leisure. Stay overnight at Jaipur.
Delhi – Tour Ends: Drive back to Delhi and board the flight to the onward destination. The Tour Ends.
Our Valuable Services - Yoga Retreats and Golden Triangle Tour